SteelPro Specialties Inc. has been actively involved in fabricating and installing Laboratory and School Countertops and related items in California for over 15 years.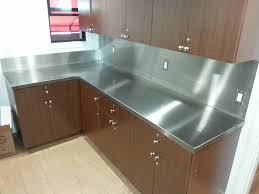 We take pride knowing that the products that we offer are of the highest quality.   Our understanding of any type of laboratory operation enables our clients to achieve all their needs for a totally functional workspace.
When planning your next Laboratory, Classroom, Library or Technology/ Computer Lab renovation or new installation, let SteelPro Specialties with our wealth of experience, provide you and your firm the assistance you deserve.